Tradition : Precision : Innovation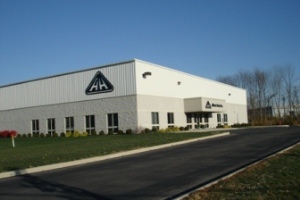 ISO 9001:2015 Certified Company
Alfons Haar Inc. was established in Ohio in 1998 to provide tooling development and assembly for all Alfons Haar equipment sold worldwide as well as sales and technical service/spare parts support to the Americas. Over time, the company has expanded to include technical service and spare parts support to Australia and New Zealand, and moved into a new 15,000 square foot building providing press/tooling assembly and rebuild services.
The latest development from Alfons Haar Inc being offered to customers worldwide is a line of high speed easy open end machines for food and beer/beverage applications. These easy open end machines are designed, built, and supported by Alfons Haar Inc.
The technical staff of Alfons Haar Inc. averages 20 years of metal container machinery experience, ensuring the quality of the products and support offered are second to none in the industry.
Please contact us for the most proven and advanced solutions for your metal container production needs.